Saskia and her Bone Marrow Transplant
This website tells of our little girl's battle against a rare blood disorder. It's a story with a happy ending.
Created during 2007 when Saskia underwent a bone marrow transplant, the site is no longer updated. It acts as a record for Saskia, for her family and friends, and for others who might get something from the experiences we've been through.
Perhaps you're reading this because you can relate Saskia's experiences to those in your own life. If so, please do take what you can from reading about her, but bear in mind that everyone's case is different. Having said that, feel welcome to eMail us: we've been through a lot and are happy to help others who might be going through similar things.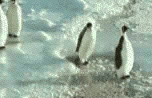 Page last updated: Saturday, 31 January 2009